Artificial intelligence is transforming the way we do marketing. The use of AI tools is pretty standard when it comes to content writing and marketing. Many AI tools strive to offer flawless content, but one of the most curious and eyebrows-raising right now is ChatGPT, OpenAI's chatbot.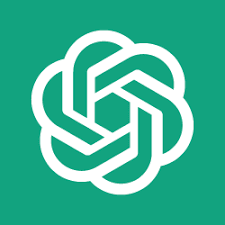 ChatGPT is an ideal example of what AI is capable of and how it can serve our purpose. Launched in November 2022- ChatGPT grew in popularity within a few days. As per a report, the AI tool ChatGPT gained one million users in only five days after the official launch day.
What is ChatGPT?
ChatGPT is a chatbot developed to help with customer support. The bot utilizes natural language processing and GPT-3 technology to construct customized responses to a user input question or query.
ChatGPT can manage broad queries and deliver an answer in real-time- making it a vital tool for businesses looking to boost their customer support.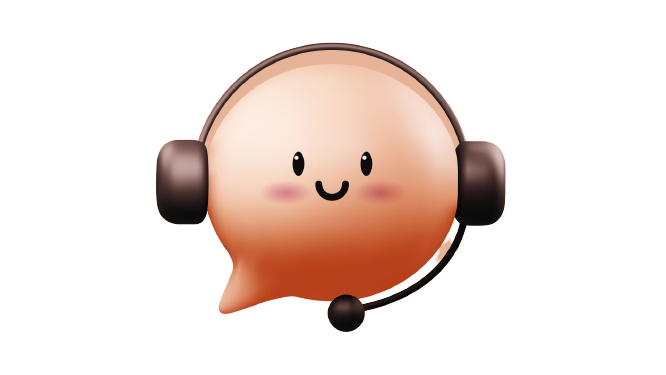 ChatGPT can be employed for customer support and tasks that require conversation, such as answering frequently asked questions, offering accurate and detailed product information, and assisting customers in navigating smoothly through a website or mobile app.
Other activities ChatGPT can be used for are- information gathering, such as collecting user feedback or conducting surveys. Besides, ChatGPT is also used to operate dialogue tasks, like delivering conversation prompts or engaging in social media conversations.
Use Cases of ChatGPT for Marketers
1. ChatGPT Can Help Brainstorm and Generate Ideas
A critical aspect of a marketer's job is brainstorming- it requires time which may not be a strong possibility for all of us. ChatGPT can act as a good brainstorming session partner. When you work with ChatGPT, it feels like another person is having a conversation with you. You can be sure of receiving correct ideas with ChatGPT.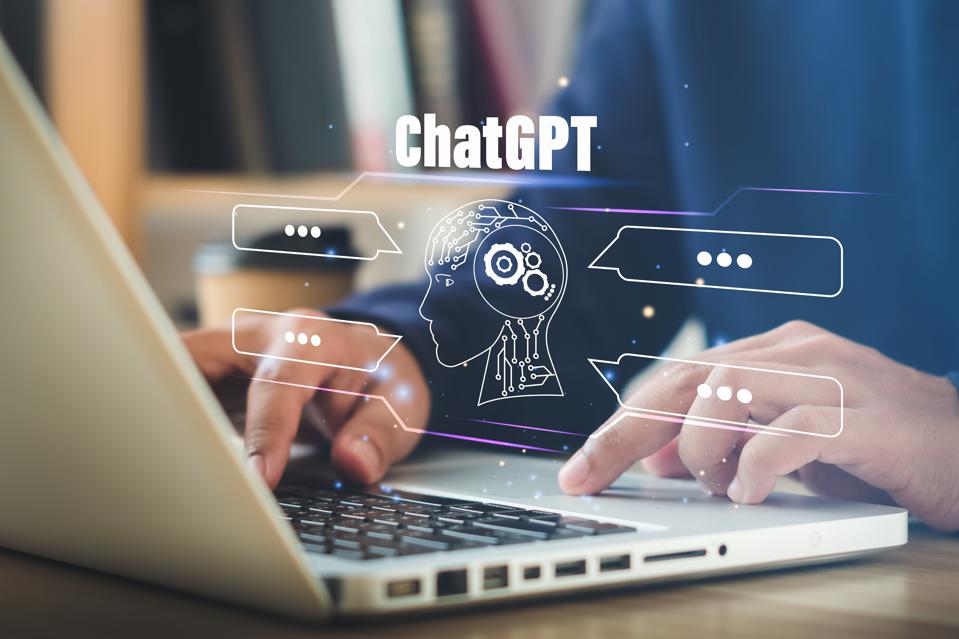 After using ChatGPT for marketing, an IT company concluded that it was less worthwhile than a human mind or assistance.
ChatGPT for marketing indeed will not be able to provide a flawless copy- if you ask for a bunch of suggestions- you will get an entire pile of ideas. You can give the AI tool directions as well to get a better copy, such as words that will match your brand voice.
2. Craft Regular Expressions in Analytics Reporting
Regular expressions are a significant part of composing analytic reports through solid tools such as Google Search Console or Google Analytics. Marketers and advertisers on a large scale do not possess the knowledge of these tools, and it can be annoying to execute. It can get tricky with no technical background, primarily.
Below is an example of Google Search Console reporting- which support filtering by regexp.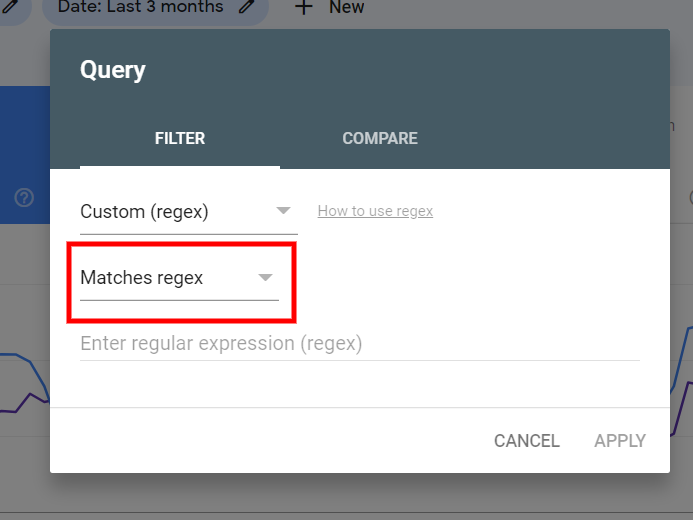 With no previous experience using the tool- you may find it challenging to use this feature.
With ChatGPT for marketing at your disposal, you can divert the task for a better outcome.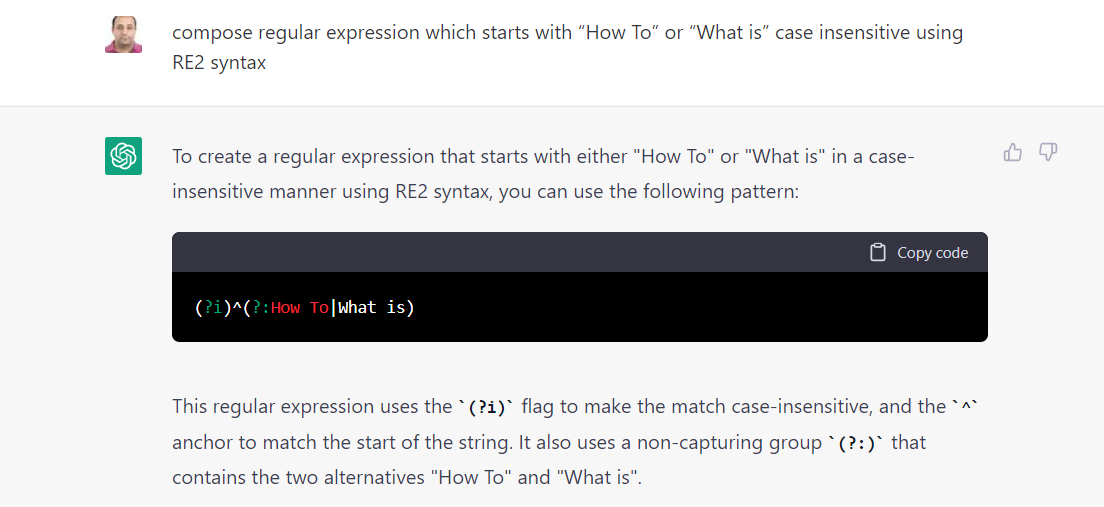 Copy and paste into the Google Search Console filter field, and you'll have several queries to work on and optimize for FAQs.
3. ChatGPT Can Help Write SEO Meta Descriptions
Meta descriptions can be tough to write, especially when there are hundreds of them, but they are a crucial part of SEO that must be addressed.
One of the mind-blowing things about GPT is that it is best at summarizing text. Finding content from the ocean of information can be tricky for ChatGPT, but when it comes to rewording a certain number of words- it can provide excellent results- this is what makes it good at writing SEO descriptions.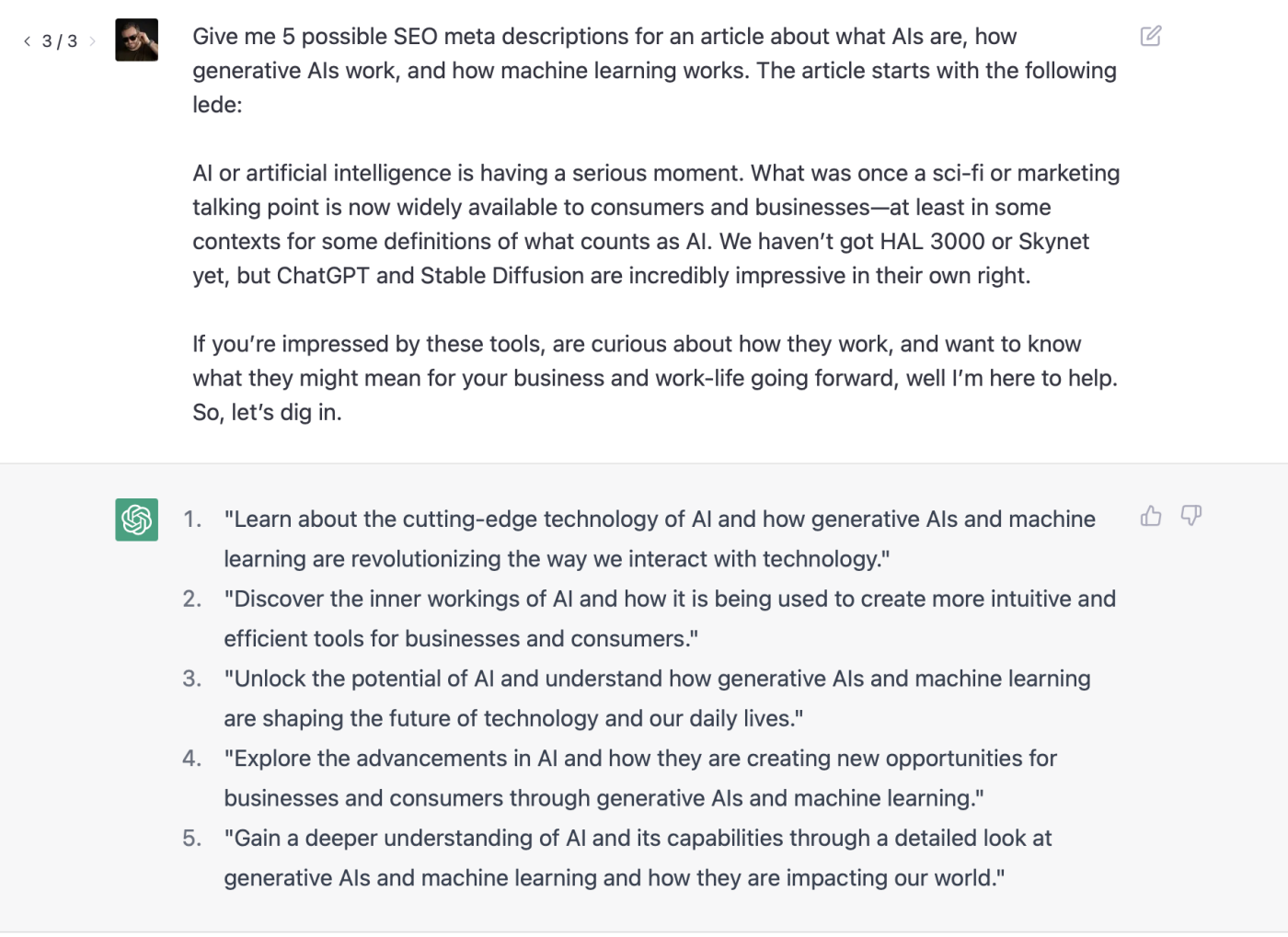 4. ChatGPT Can Assist with Keyword-Targeting Suggestions
Keyword research is another important task in SEO that require an ample amount of time and effort. How well your keyword research goes affects how soon your website can rank on any search engine.
Marketers can use the tech of ChatGPT to find synonyms for root keywords. For example- suppose the root keyword is "readymade dresses." ChatGPT will offer alternate synonyms such as "custom dresses," "unique dresses," or "personalized dresses."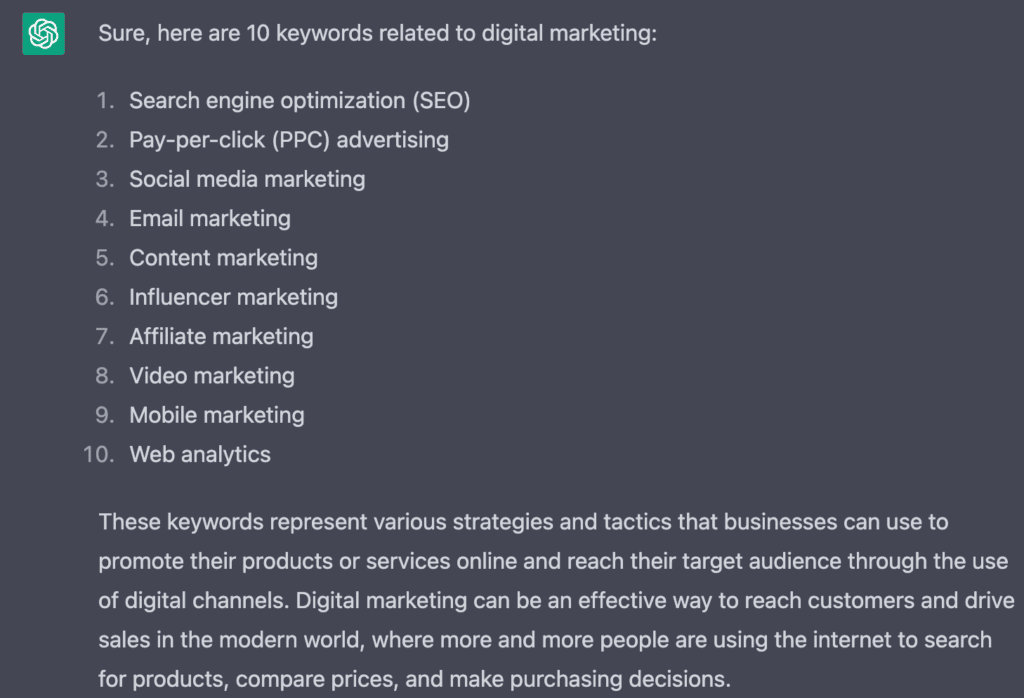 5. Layout Custom Pixel Conversions
If you want to set up custom conversions to guide users to perform a specific action on the site without any help- it can be quite challenging. You can take help from Google Tag Manager in some cases, but that might see through the outcome.
For example, you require to send a conversion event through which an individual lands on your decided landing page and scrolls through 25% of the page. Now with ChatGPT, you do not need to hire a developer to get the job done. Go to ChatGPT and ask, "send Facebook pixel custom conversion event once as users scroll through 35% of the page using JavaScript,"- and it does the rest of the job quickly.
Final Thoughts
ChatGPT is a reliable and solid tool allowing businesses to produce engaging content accurately. Utilizing a tool such as ChatGPT for marketing helps companies to create tailored content to drive website or social media traffic. AI-assisted content can also enhance the effectiveness of the content creation process by offering valuable insights. Overall, it is a magnificent tool that can assist businesses in reaching their ultimate goals.

FAQs