Are you on the verge of beginning a new business?
Starting a new brand demands a lot of time & effort as it is challenging. The problem with startups is that they need to catch up with the crowd of their respective industry. According to the research, nearly 10% of businesses fail in their first year. No matter how effective your products & services are, your business will only flourish once people know about them.
Therefore, honing the power of marketing campaigns can assist you in bringing a consistent flow of customers to your startup and boosting its growth. But with so many options available for campaigns available in the market, it can be challenging for you to identify which one is the ideal fit for your business.
19 Marketing Campaigns for Small Businesses
In this blog post, we will go through the types of marketing campaigns available for your small business so that you can determine the best option to build a well-crafted marketing plan.
Let's have a look!
1. Social Media Campaign
Hone the potential of social media!
In this digital era, almost every person is using social media platforms. It is one of the greatest methods to reach your existing and potential customers. However, building a social media marketing campaign is a detailed process that needs a deep understanding of your products & services, target audience, and competitors.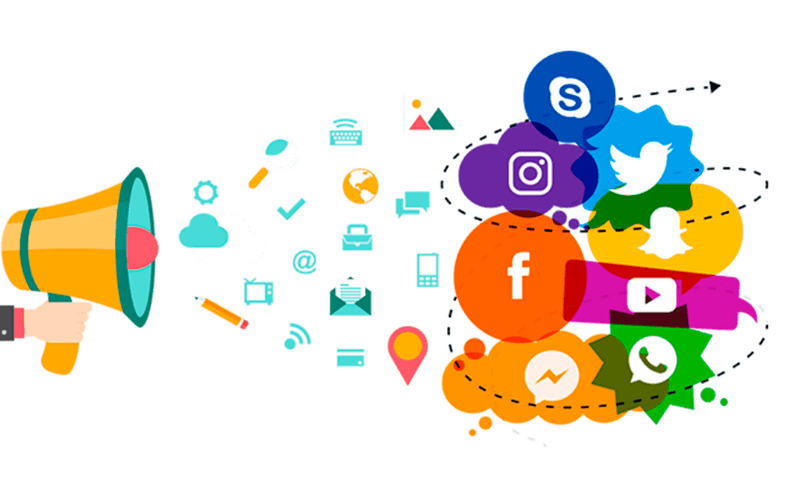 For instance, the #ShotOniPhone campaign of Apple is one of the most successful campaigns hitherto. Apple encouraged its social media users to share their pictures and get a chance to appear on a billboard.
2. Influencer Marketing Campaign
If you plan to create an influencer marketing campaign, you know very well that the bar is already high! No matter how natural and eye-grabbing they may seem, making an influencer marketing campaign a huge success takes a lot of effort.
Types of influencer marketing campaigns
Affiliate marketing
Sponsored posts
Pre-release content
Event activations
Account takeovers
Content & giveaways
Brand ambassadorships
Unboxings & reviews
You can check out how luxury watch & accessories brand Daniel Wellington collaborates with influencers for its marketing campaigns.
3. Referral Campaign
Referral marketing campaigns are the perfect way to convince existing customers to promote your brand to their family and friends. To encourage your buyers to spread the word about your brand, you can give incentives such as discounts or freebies and unique referral codes to your customers. It is one of the best ways to grow your customer base organically and fuel the growth of your business. For instance, the basis of Uber's success is its referral program. Since it started, its huge expansion has been because of its referral program.
4. Email Marketing Campaign
Improve your marketing strategy & reach your business goals!
An email marketing campaign is a combined set of individual email messages incorporated in a particular period to fulfill a call-to-action (CTA), such as signing up for a webinar, buying something, or downloading a PDF.
The best email marketing campaigns will include the following pointers:
Great subject line
Mobile-friendly
Relevant
Easily readable
Value
With emails, you can go endlessly. You can narrate your brand's story, share crucial news, and even sell your offerings.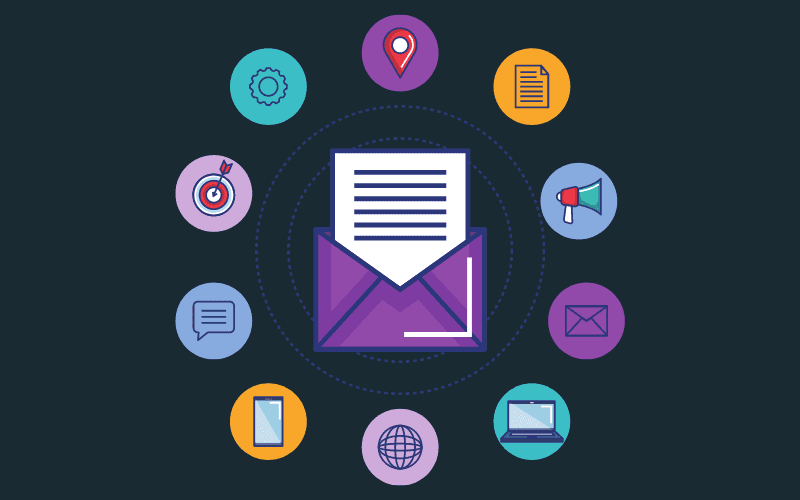 5. 360° Marketing Campaign
A type of holistic marketing that uses a variety of brand components while promoting a single central theme across several platforms is known as a 360° marketing campaign. In other words, a 360° marketing campaign is when a brand uses a marketing plan that includes television, online platforms, billboards, product packaging, and other traditional media, and a central advertising element tie all of these.
6. Acquisition Marketing Campaign
It's getting harder and harder to generate new business and leads due to consumer mistrust of marketing and rising industry competitiveness. That means developing a solid strategy to draw in your audiences and convert them through your marketing funnel is critical. You can increase engagement and motivate clients to proceed through your process by grabbing their attention and optimizing your conversion tactics. You can go on to the subsequent phase of your marketing funnel with an acquisition marketing campaign.
7. Brand Awareness Campaign
Brand awareness will be essential to your success, whether a startup or an established business. Although brand awareness has always been significant, it is now even more essential. That's because we purchase online more frequently than we make in-store purchases.
If your brand name is not renowned, fewer people will look you up online, resulting in fewer purchases. Earlier companies have never encountered so much competition. Therefore, what's the solution?
Brand awareness campaigns are one of the driving keys for boosting online searches of your brand name. It is designed to introduce customers to a newly launched product or service or an existing offering that is not so popular.
Ideas to start a brand awareness campaign
Start with referral programs
Look for the SEO & content marketing
Partnerships with relevant businesses
Use the latest social media channels
Get your brand featured in industry publications
Retargeting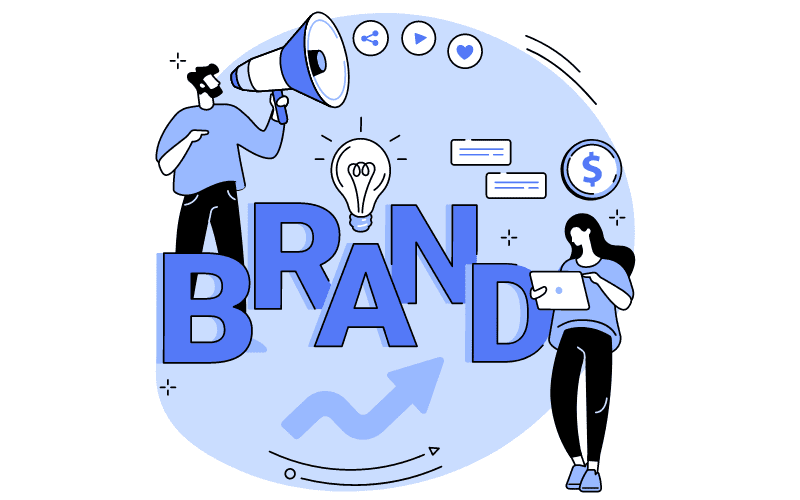 8. Rebranding Campaign
The goal of this online marketing campaign is to build a new brand identity and express your company's new set of values by strategically updating, refreshing, and revamping your company's public image. Without having a negative effect on the decision-making of your existing customers, this sort of marketing entails a comprehensive revamp of the company's visual identity and collateral materials, including:
Logos
Symbols
Packaging Design
Website Design
Advertising Materials, etc.
9. Paid Advertising Campaign
The paid advertising campaign contributes to boosting brand visibility, generating leads, and grabbing the attention of new users. In the paid advertising digital marketing paradigm, companies compete to have their display ads displayed to internet users. The company willing to pay has display ads and they pay for every click on it. Though not all paid advertisements are PPC ads, paid advertising is frequently referred to as PPC advertising. These advertising campaigns can be seen on websites, Google search results, social media sites, etc. There are numerous types of paid ads, such as:
Display Ads
Search Ads
Email Sponsored Ads
Video/Instream Ads
Social Media Ads
Google Shopping Ads
Remarketing
Native Ads
For one of our clients, we built a Search Ad Campaign in which our daily budget is $150 per day. However, after testing the campaign for a couple of days, we were not able to get the desired results. So, our team of ad experts changed the match types of keywords; along with that, we drafted a dynamic campaign and optimized the campaign on a daily basis, and within a month, we got 13,682.59 conversions, and the conversion value was 1,941,628.80.

10. Affiliate Marketing Campaign
Campaigns for affiliate marketing have planned actions to incorporate affiliate partners into the overall marketing strategy. Businesses collaborate with affiliates in this type of promotion and pay them a commission for any sales generated from their referral activities. Businesses can broaden their reach and get target demographics with this marketing campaign they otherwise couldn't do on their own.
11. Public Relations Campaign
A solid public relation strategy can help you find different possibilities to create & grow your brand. Rather than just a series of tasks designed to boost trust & awareness about a brand, a product & service, a good public relations campaign should eventually drive a business objective like raising revenue. A PR campaign consists of four different phases, which are mentioned below:
Research
Planning
Implementation
Evaluation
For instance, during the tough & challenging time of the pandemic, IKEA launched a PR campaign, #StayHome, which motivates people to fall in love with their homes by providing online tutorials and home furnishing tips to its audience. It assists consumers in engaging with the brand and strengthens IKEA's identity as an affordable home furnishing brand.
12. Content Marketing Campaign
Content is king!
The content marketing campaign aims to generate quality assets that grab the attention of new customers while keeping the existing customers connected with your brand. By crafting engaging and informative content, you produce a clear message that can assist you in placing yourself as an industry expert, uplifting user engagement, and building trust among your target audience. This campaign is one of the most adequate and efficient ways to convince customers, improve lead generation, boost sales, and build trust. To make a successful content marketing campaign;
Define your objectives
Research your target audience
Identify topics
Distribution channels
And content optimization according to the need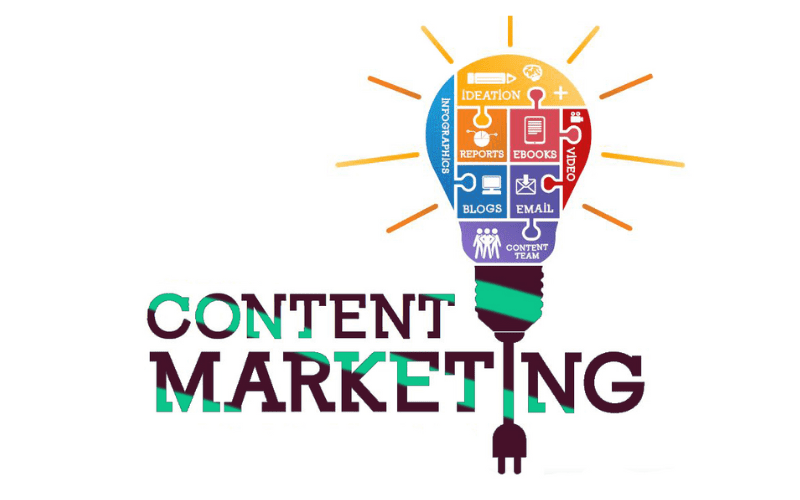 13. Seasonal Campaign
A seasonal marketing campaign, also known as holiday marketing, is a time-constrained promotion to intensify sales using the perfect combination of marketing. There are so many special days to make seasonal marketing campaign throughout the year.
14. Product Launch Campaign
Launching a product is equally important as developing that particular product. If you cannot launch a successful product, the customer may not be aware of your product, and eventually, you may not hit the target revenue. In this case, product launch planning plays a critical role. It is imperative to start early planning to effectively execute the product launch that will meet the desired marketing goals.
15. Video Marketing Campaign
An effective video marketing campaign helps you outshine your competitors. Today's generation is leaner toward video marketing. That's the reason why video marketing has taken over the entire plot. It is time-efficient, affordable, and one of the preferred ways of today's generation to learn and understand brands.     
16. Lead Generation Campaign
In layman's terms, a lead generation campaign is a marketing effort with which one can turn their target audience into leads.
In a TV series or movie, whenever a detective or policeman says, "We've got a clue," they indicate that they now have something to work around. Sometimes a lead may be a single clue contributing to closing the case. Leads have an almost similar meaning in marketing as well. Marketing leads can also result in conversions for your brand.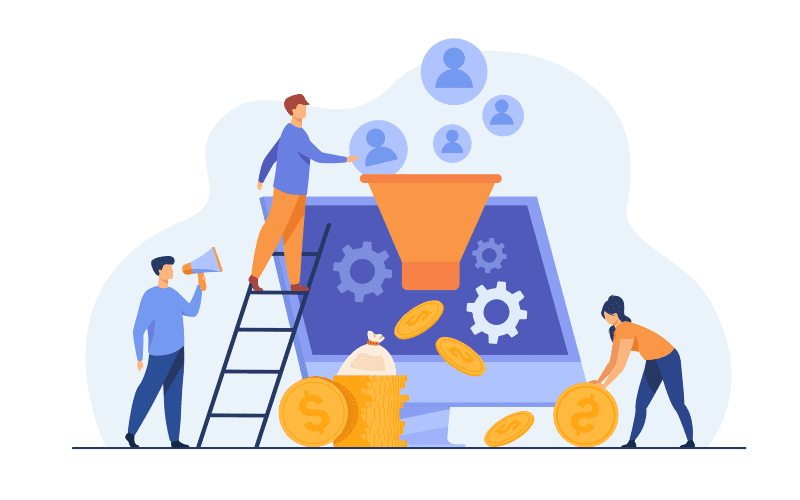 17. Brand Development Marketing Campaign
With the correct brand campaign, you can build your company's brand in consumers' minds for future generations. You may actually improve the possibility that your product or service will be remembered by consumers when it's time to make a buying choice by creating a favorable core image for your brand. Brand marketing strategies exude your company's story and message in front of the target audience to improve brand awareness and reinforce brand equity. It is a strategy for managing your brand's story and public perception and differentiating your business from competitors.
18. User-Generated Content Campaign
A UGC marketing campaign uses user-generated material to market a company or item. Customers can be encouraged to generate and share brand-related material, such as product evaluations, social media postings, or videos. That content can then be reused or reposted as a marketing strategy.
It can raise engagement on multiple marketing touchpoints, increase transactions, and build brand exposure. Users are the focal point and pioneers of a user-generated content campaign because the company gives them various opportunities and avenues to contribute to, engage with, participate in, and act in the campaign. A UGC for your business doesn't need to cost much money, and it has a far higher potential for positive returns than simple marketing initiatives.
19. SEO Campaign
One of the most critical types of marketing strategy for any company is search engine optimization (SEO). Driving users to your website consistently can attract new customers, collect more leads, and experience growth in the long run.
Final Words
Being a small business, try to run one or two campaigns effectively rather than trying too many in one go. We hope you will identify the best tactics from this campaign list according to your small business needs.
FAQs