Universal Analytics (the standard version of Google Analytics) will halt processing on July 1, 2023.
In this blog, we will discuss everything you need to know about Google Analytics 4:
What is Google Analytics 4?
Why is it called GA4?
Key features and benefits of GA4?
What is Google Analytics 4?
Google Analytics 4 or GA4 is the new and advanced version of Google Analytics. Since it is the fourth vision, hence the name.
Previously Google Analytics 4 was known as "app + web"- during its beta phase.
Google Analytics 4 is an analytics tool that allows an organization to measure traffic and engagement across a website or a mobile app, concluding that a person can simultaneously see reports derived from universal analytics.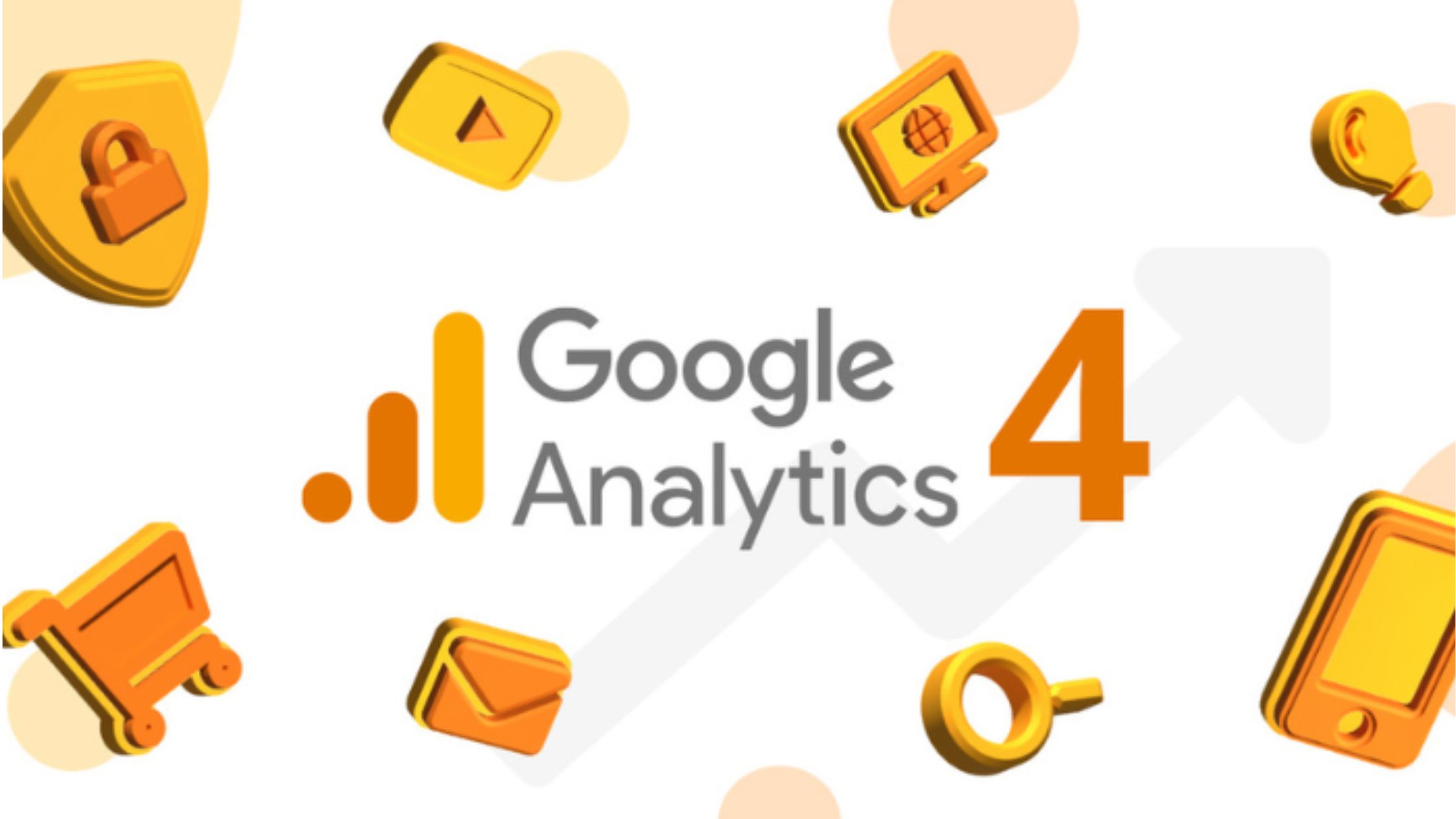 The purpose of Google Analytics is primarily to provide in-depth data throughout the lifecycle of a consumer journey. After a consumer has been acquired, including their level of engagement, monetization, and retention- data gets ready for avail.
How Does Google Analytics 4 Work?
Google Analytics 4 has the capacity of machine learning at its core. The machine learning-based approach brings out cross-platform insights and a thorough privacy-centric process. With the incorporation of advanced machine learning techniques, you can better understand consumers- how they perform across devices and platforms.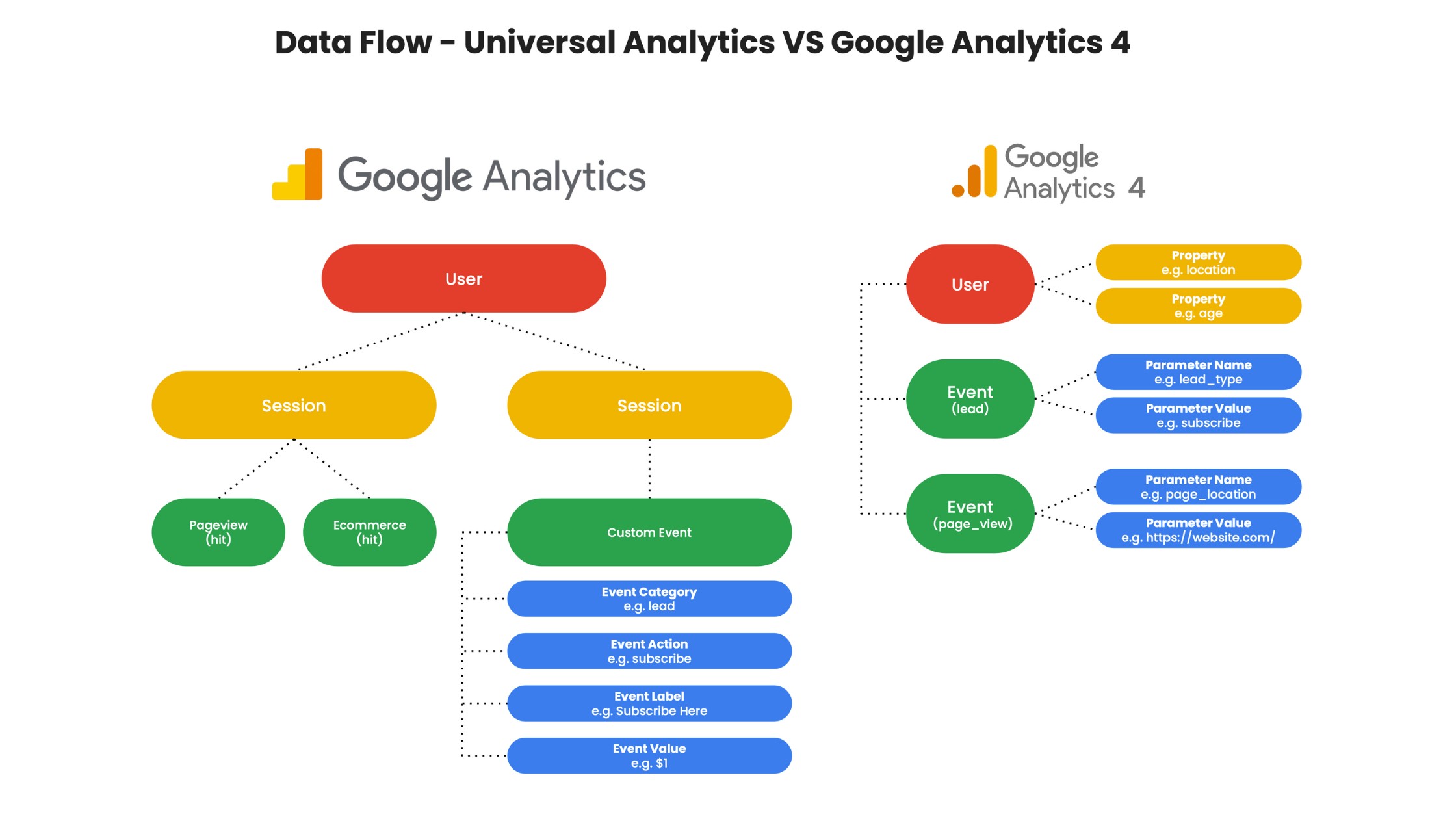 Artificial Intelligence based insights have been available since 2006; how they were used some examples are below;
Automatic Trend Alert,
Anticipating Consumer Action,
Other predictive metrics like revenue estimates from several audience groups.
New Features of Google Analytics 4
1. Data & Metrics
With the use of Google Analytics 4- you can predict what type of users possess the highest chance of making a purchase. Google Analytics 4 leverages the power of artificial intelligence and machine learning to fill the gap between a user shopping pattern and website-gathered data without the dependency on traffic hits on every webpage.
With GA4, you can utilize predictive metrics so that marketers can use them to kick-start conversion. Such metrics include- purchase possibility, revenue prediction, and churn possibility.
You Can Get an Idea of the Following:
How much will a user likely become inactive in the coming seven days?
The expected revenue in the next 28 days from a user has been browsing actively.
The more digital analytics data is stored on how a user behaves on your website and app- the better analysis it can provide.
After getting the data, you can utilize the available metrics and create predictive audience segments. Plus, you can create highly-targeted campaigns with no more cookie tracking.
2. Events
Certain events are activated and tracked whenever a user interacts with your app or website, including page views, button clicks, and others.
This is a primary metric for Google Analytics 4 or GA4.
Many of these events are gathered automatically by default. You can choose the option to track automatically by opting for it- go to the admin page within the GA4 property.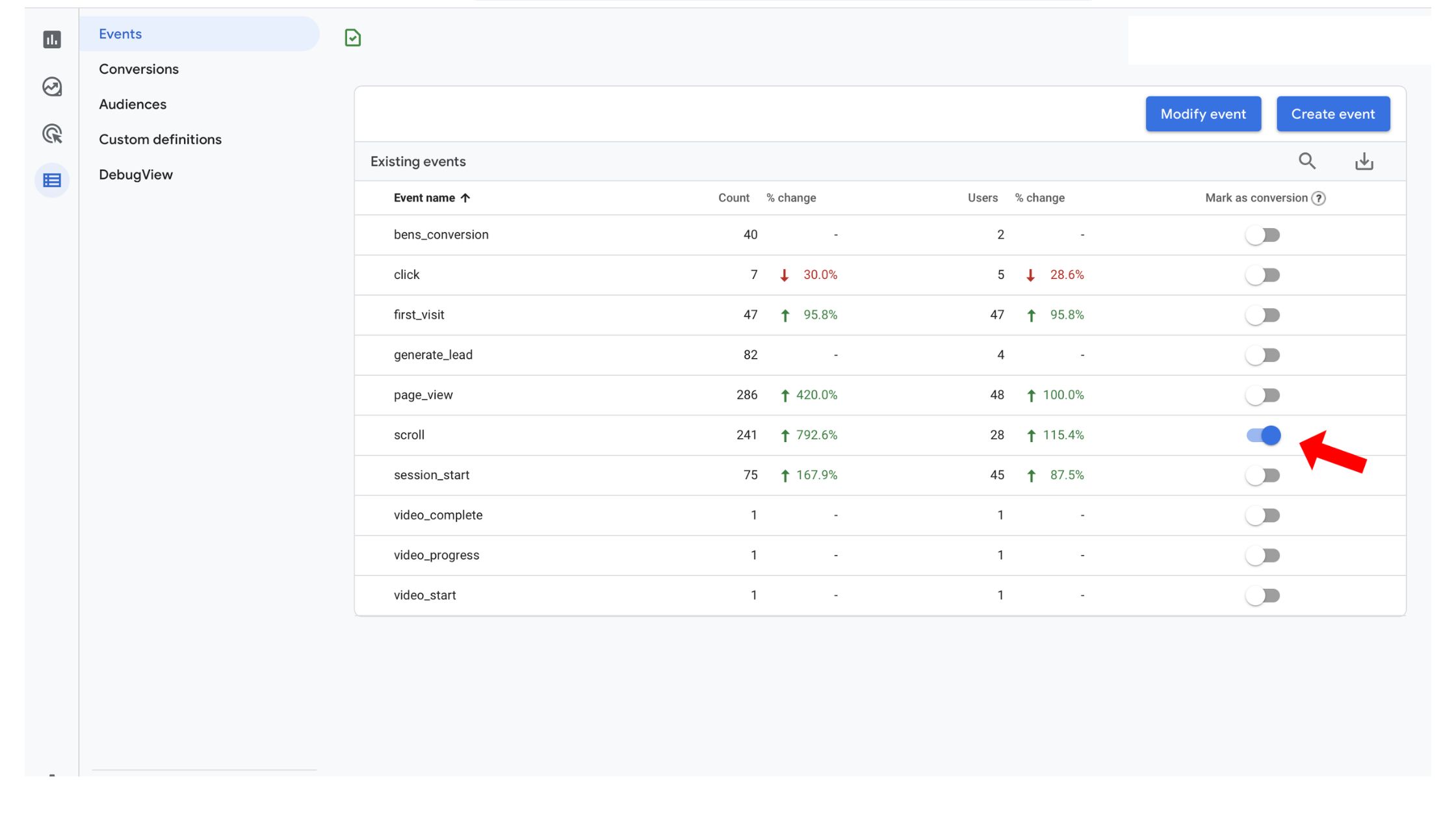 But if you are someone who wants to be one step ahead and know all about whatever activity is happening on your website or app- you can go for advanced data tracking. You can add code to track published custom events.
Google Analytics provides a thorough guide on modifying or creating events with the user interface. In case of advanced data, analytics help to categorize them into recommended events and custom events- for easy tracking.
3. Engagement Metrics
Insightful engagement metrics give you a new perception of how long a user can spend on your website or app. By tracking the same, you can direct the attention to pages and screens that once were most visited and had the most activated events.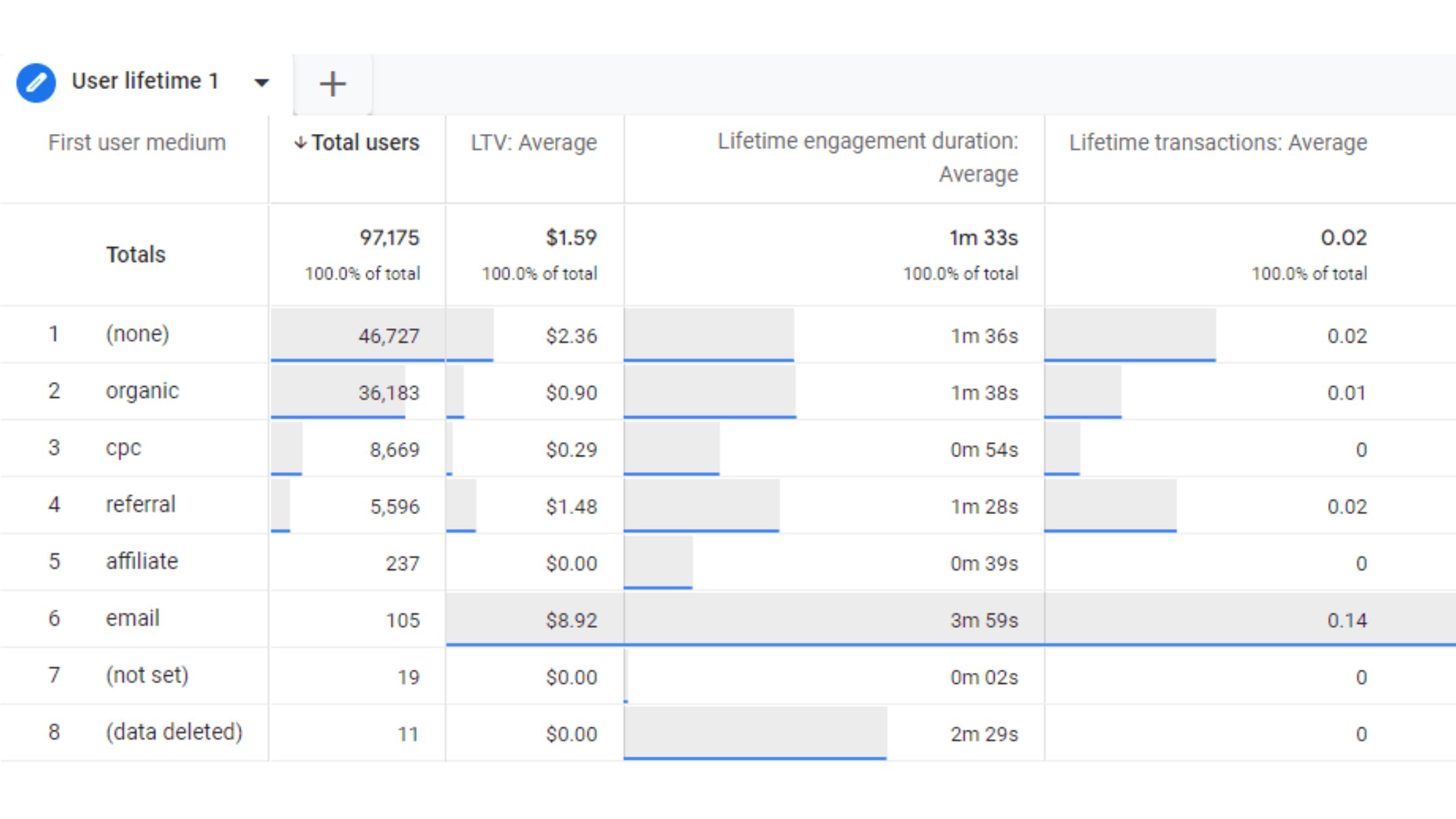 An engaged session can last for a few seconds, leading to at least one conversion or push to two web page views.
Engagement metrics are a brilliant way to determine which pages are performing well and have users' attention. This also lets you know which web pages are not providing you with the expected outcome; hence you can make changes to elevate the user's attention span.
4. Unsampled Data and Reports
Any business with GA4 can avail of unsampled data with no enterprise account. The report derived from Google Analytics is based on the number of sessions you witness.
Sampling takes place automatically if a report captures more than 50,000 sessions.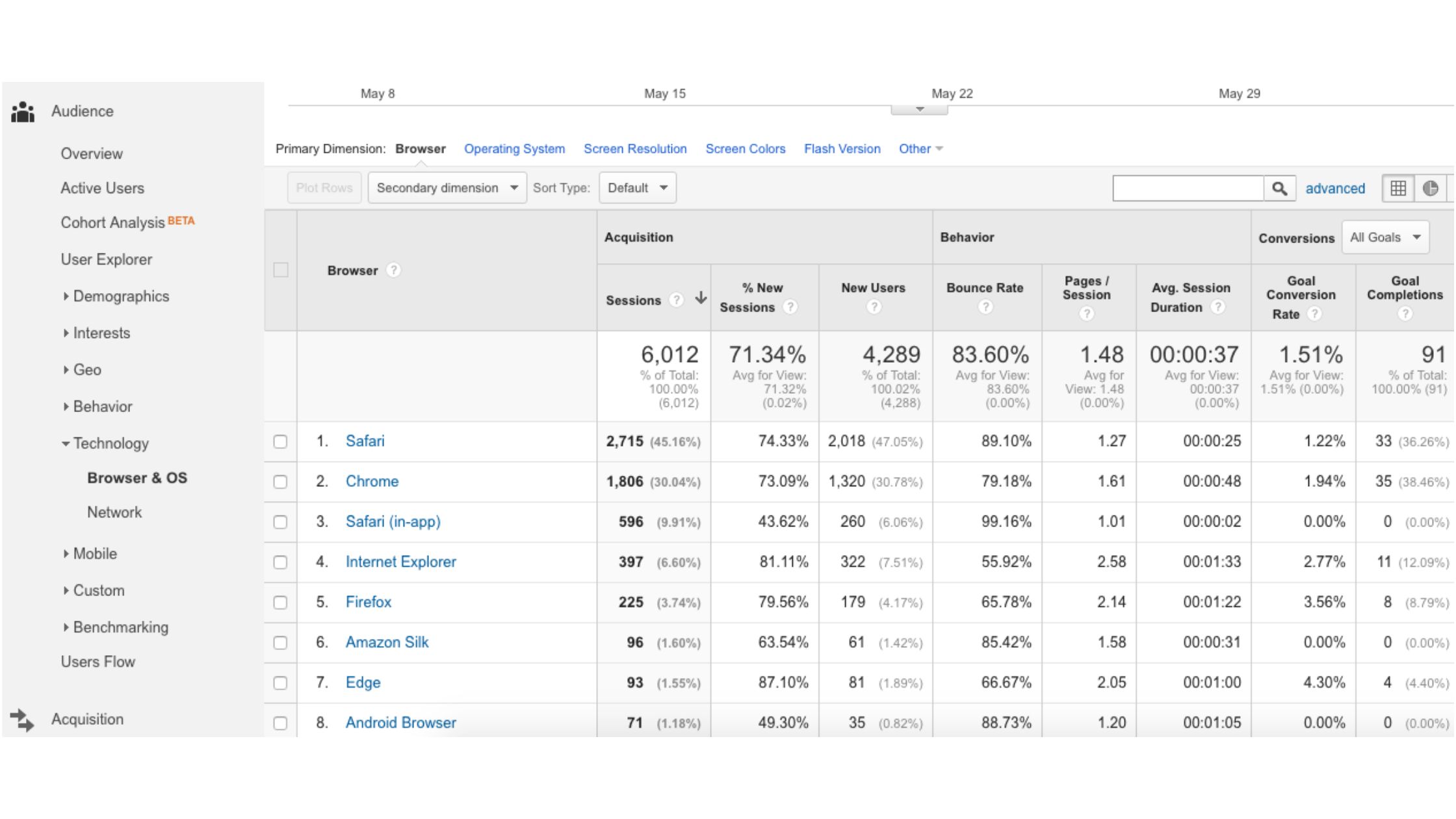 The major reason behind this is that Google processes data in tremendous amounts, and to process the data swiftly- and achieve accuracy- there can be a chance of random data pulling out from your overall traffic.
Why do you Need to Start with Google Analytics 4 (GA4)?
Google Analytics 4 or GA4 is designed to help businesses and marketers to drive an excellent outcome. The platform is a credible source getting significant and vast amounts of valuable data- that involves using machine learning with access to it and data science analysis.
The old version is expected to expire anytime near June 2023, but it is suggested to get hands on GA4 migration. Upgrading sooner would give you enough time to understand and increase familiarity.
Frequently Asked Questions
a) Why is GA4 better than Universal Analytics?
I'll give you a brief feature comparison to help you understand what makes GA4 a better choice. Universal Analytics highlights total users, whereas GA4 focuses on the count of active users. So, while the term users appear the same, the metric calculation is different between UA and GA4.
b) Does GA4 work without cookies?
Yes, using 'Google consent mode' enables your website to run Google Analytics based on the consent state of your end-users.
c) What are the Benefits of GA4?
Below are some of the benefits of Google Analytics 4:
GA4, with ease, can bridge the data between the app and the website.
With GA4, you can track user data with or without identities or cookies.
You can collect granular and correct information as it will rely on cookies such as Universal Analytics
d) Should I switch to Google Analytics 4?
Yes absolutely. Google will retire the older version of Google Analytics in June 2023. So, if you want to keep benefitting and use Google Analytics- the sooner you update the same- the better.